About Patrick Wildlife Services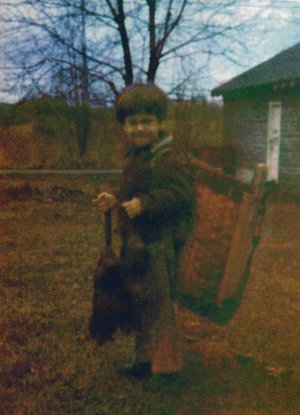 When it comes to nuisance wildlife control in Phoenix Arizona, the Patrick name is synonymous with wildlife management. Wes Patrick started Critter Control of Phoenix in 1989 and the wildlife management industry in Arizona was born. Wes was joined full time by his son, Scott, in 1999 and his daughter-in-law, Kristin, soon followed. For the next 13 years the trio maintained their position at the head of the industry. The Patricks led the way with new innovations, trapping techniques and designs, animal handling protocols, literally laying the groundwork that all current wildlife management companies stand on. After Wes' passing in 2012, Scott and Kristin maintained the excellence and industry leadership example set by Wes. After a record setting year in 2015, the couple decided to sell the franchise in order to spend time with their growing family.
Today, Scott and Kristin Patrick re-enter the wildlife management space as Patrick Wildlife Services with a fresh outlook and the same forward thinking that has led the industry for nearly 3 decades. Scott brings over 40 years of animal trapping/handling experience with him. Coupled with Kristin's know how, the team possesses nearly 60 years of wildlife management experience between them. We have the industry contacts and animal handling experience that ensures success with every single client. Wildlife management is not just a sideline for Patrick Wildlife Services – it is our ONLY line of business. We have the expertise, equipment and dedication to do the job correctly every time.